The ES-Coach is a web-based application designed to provide data-enabled feedback and micro learning to employment consultants and their managers to help them with implementing best practices in employment supports.
The project starts November 2022!
We are pleased to announce that Washington DDA is sponsoring the cost of the ES-Coach Cohort project for Washington Providers.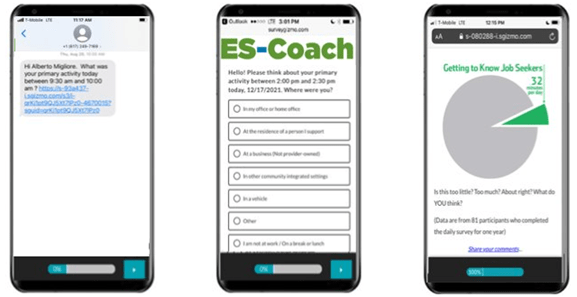 Applications are currently closed.