Boots on the Ground Workshop: Build Independence through Universal Design, Technology Assessment, Scaffolding of Instruction and Underlying Concepts
In collaboration with the Washington State Developmental Disabilities Administration, Wise is pleased to announce the Boots on the Ground: Employment Consultant Community of Practice! Comprised of two sessions per week, this Community of Practice will offer hands on examples and opportunities to see innovative direct service from employment providers across the State of Washington. Tuesday seminars will occur each week from 9:30 to 11:30am PST, and Friday workshops will provide follow up conversation and activities based on the Tuesday content from 9:30 to 10:30am PST. These events are open to all and free of charge.
*Attending the Tuesday seminar is not required in order to participate in Friday's workshop, although you are encouraged to do so. Recordings of Tuesday's events will be made available the following Wednesday to those who could not attend.
_________________________________________________________________________________________
Please join us on Friday, February 26 for our workshop, "Build Independence through Universal Design, Technology Assessment, Scaffolding of Instruction and Underlying Concepts" with Monica Meyer, Lewis County Work Opportunities Program Manager.
In this training, we will discuss Universal Design (UD) in Supported Employment. UD has the potential of optimizing independence, productivity, safety, and communication for all employees. Its key principles are simplicity, flexibility, efficiency and independence. We will discuss the benefits of UD, how to identify technology needs for independence through scaffolding of supports and underlying concepts that may present barriers to job quality and independence.
_________________________________________________________________________________________
Do you require an accommodation, materials in alternate format or have inquiries about accessibility in this event? If so, please reach out to [email protected] no later than 5pm Friday prior to this webinar. Due to the short turnaround of our webinar series we are unable to accommodate same day requests. We strive to host inclusive, accessible events that enable all individuals, including individuals with disabilities, to engage fully.
--
*Please note: Wise maintains registration and attendance records for our events and training programs. Wise is required to monitor participation in our courses and provide reports to our funding sources so that they may utilize these records in the course of their audits of programs. These reports may include actual time spent by attendee name, event/training title, county and state. Reports are provided to ensure there is documented proof of the appropriate use of government funds for the purposes of professional development. Attendees that participate in our events and/or complete training programs will receive a certificate to document participation as back up for billing purposes. 
Wise provides Washington State Educator/Teacher Clock Hours for our webinars. For more information and to request Clock Hours, please click here.
Meet the Presenter: Monica Meyer, Lewis County Work Opportunities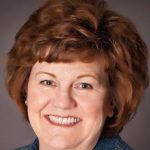 Monica has worked with hundreds of parents, teachers, employment and residential agencies and people with autism since 1997. She has helped turn obstacles and barriers to community life, into opportunities and positive life experiences. She is passionate about educating others about autism and is dedicated to improving quality of life for those living with autism.
Monica's training and consultation efforts were created so that families, educators, residential and employment agencies could understand what autism is and provide effect Autism Spectrum Disorder (ASD) best practice-evidence based strategies and supports throughout the lifespan. Her passion for lifelong, ASD evidence based strategies comes from her commitment to her own adult son.
*Supported employment is rooted in the firm belief that all people deserve respect, dignity, and self-determination. Here at Wise, we are committed to standing up for and embracing positive changes in policies and practices to stamp out oppression and discrimination in our institutions and systems. We are focused on our mission of inclusion and equitable employment for people with disabilities. With this in mind, we ask that all participants extend respect, humility and grace during our events. We strive to create a learning platform where we all leave with new ways of thinking, doing and moving supported employment forward.