Wise Wedesday Webinars: Interrupting Oppression in Our Everyday Lives with Sally Eck
Please join us on Wednesday, February 10 for our webinar, "Interrupting Oppression in Our Everyday Lives", with Sally Eck
In this interactive workshop, participants will discover their own practice and learn new methods for meaningfully discussing issues perpetuated by microaggressions like racism, heterosexism, classism, sexism, ableism and more with people in their neighborhood, school and work communities.
Learning Objectives (Info, tools, and skills attendees will receive):
Name, Recognize and Define key terms related to oppression and microaggressions

Explore and identify factors determining a response to oppression

Challenge oppression in our interpersonal experiences in a variety of ways.

Incorporate interrupting oppression skills in multiple settings
Do you require an accommodation, materials in alternate format or have inquiries about accessibility in this event? If so, please reach out to [email protected] no later than 5pm Friday prior to this webinar. Due to the short turnaround of our webinar series we are unable to accommodate same day requests. We strive to host inclusive, accessible events that enable all individuals, including individuals with disabilities, to engage fully.
*Please note: Wise maintains registration and attendance records for our events and training programs. Attendees that fully participate in events and/or complete training programs will receive a certificate to document  full participation as back up for billing purposes.  Wise is required to monitor participation in our courses and provide reports to our funding sources so that they may utilize these records in the course of their audits of programs. These reports may include actual time spent by attendee name, event/training title, county and state. Reports are provided to ensure there is documented proof of the appropriate use of government funds for the purposes of professional development.
There are no refunds for those that do not attend the scheduled webinar. If you do miss the webinar, we will provide you with a code to access the next webinar free. 
Wise provides Washington State Educator/Teacher Clock Hours for our webinars. For more information and to request Clock Hours, please click here.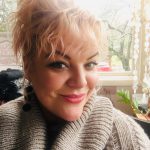 Sally Eck
Sally Eck is a feminist scholar activist. She has experience in peace-building, anti-interpersonal violence work, facilitating interracial dialogues, food justice and social justice education for over twenty years. Her formal education includes a bachelor's degree in Sociology and in Women's Studies, a master's degree in education and a certificate from the Social Justice Training  Institute as well as mediation training from the Center for Dialogue and Resolution. She has been teaching at Portland State University for twenty years in Women, Gender and Sexuality Studies and the School of Gender, Race, and Nation. When she's not teaching at the University, you can find her consulting and facilitating equity workshops for Adidas, the City of Portland, Hunger-Free Oregon, as well as other corporations and organizations, locally and internationally. She is also, most notably, an independent mama to eighteen year-old Isaac and sixteen-year-old Stella. She is passionate and committed to changing the education system, recognizing the personal as political, and co-creating a just and equitable world for all of us.
Supported employment is rooted in the firm belief that all people deserve respect, dignity, and self-determination.  Here at Wise, we are committed to standing up for and embracing positive changes in policies and practices to stamp out oppression and discrimination in our institutions and systems. We are focused on our mission of inclusion and equitable employment for people with disabilities. With this in mind, we ask that all participants extend respect, humility and grace during our events. We strive to create a learning platform where we all leave with new ways of thinking, doing and moving supported employment forward.