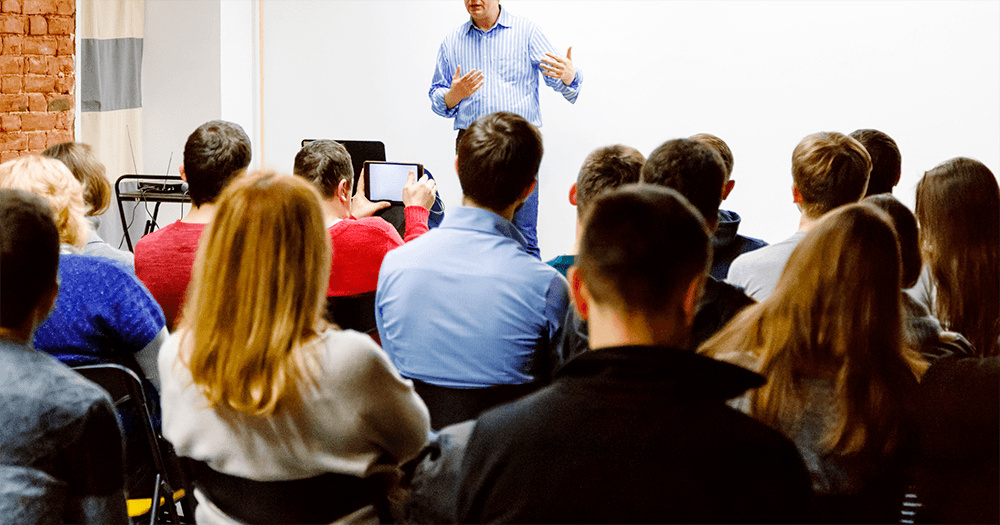 The Clark County Family Training Series is a collaborative learning series designed and executed by the Clark County Developmental Disabilities Program,  Clark County Parent Coalition (PEACE), Vancouver, Camas, and Evergreen School Districts, ESD 112, and PAVE.
This learning series provides information and resources to families preparing for their students to transition from school to adult life. Each session focuses on a unique area of the transition. Examples of sessions include:
How to navigate the adult service system

How to build a whole life following the exit from school

Understanding your social security benefits and work incentives

Guardianship and trusts

Guiding your employment services
The information in the sessions are targeted for families and educators, although other community members who are interested in transition are welcome. In addition to the presentation, attendees have the opportunity to network with the presenters and other community members who have attended each session. This series is delivered in 2 hour sessions, once a month, during the school year from September to April.
Please note as a result of health and safety precautions due to COVID-19, this year the 2020-2021 school year series will be web based.
Stay tuned for more information about training dates and details about how to register!
If you have any questions regarding the training series, please email Emily Harris, [email protected] or call (503) 750-9776
Oct. 20th, 2020 - "Start Now! Preparing for Transition"
The format of the evening will be to provide information from local transition programs in different school districts in Clark County followed by a breakout session facilitated by educators representing 3 different age groups so that parents, students and teachers can begin preparing and building on skills right away!  Don't miss this interactive evening and the opportunity to meet other families and students the same age as yours.
Nov. 17th, 2020 - "Building a Whole Life"
This month we are pleased to feature Darla Helt as our speaker.  From local Parent Coalition leader and tireless advocate, Darla has provided an unmeasurable amount of support and assistance to local families in Clark County. Darla continues to be a huge help to the Clark County Transition Series.  If you haven't heard Darla present in person before, you are in for a treat!
Jan. 19th, 2021 - "Navigating the Adult Systems"
This session will give families and educators an understanding of the services and resources available in Clark County.  Information about Clark County Community Services, the Washington State Developmental Disabilities Administration (DDA) as well as Department of Vocational Rehabilitation (DVR) and the Clark County Parent Coalition will be shared by local presenters.
Feb. 16th-17th, 2021 - "Social Security 101 & 102"
The first day of this session will provide an introduction to Social Security Benefits and why to apply, when to do it, and how to apply.  This session would be appropriate for those who have not yet applied and also for those who are already receiving benefits.  Many families attend this session every year to improve their understanding of how the benefits work and what to expect when they are ready to apply.
The second day will provide more specific information for families who have already applied for benefits and want to know more about what they can do to make the most of their benefits.  Sometime will be spent discussing how employment can affect benefits and there will be plenty of time for discussion and questions, so feel free to bring your specific questions and we will work through.   *Please note that while this is an intermediate session, you are welcome to attend this session even if you have not applied for benefits and are just beginning the process.  All are welcome!
Mar. 16th, 2021 - "Guardianship, the ABLE ACT, and WA's Endowment Trust Fund"
This session is designed to help give families and educators the most current information available about guardianship, trusts and new information about  ABLE Acounts.  Attend this session to get information about important considerations to make when thinking about and planning for a safe and happy future for the whole family.
*THIS EVENT WILL NOW BE HELD ONLINE – PLEASE USE THE ZOOM LINK BELOW
 https://gowise.zoom.us/j/444637417?pwd=cDYrbE1UZXB2dGtrR1cvdkwvbnoxZz09
Apr. 20th, 2021 - "Putting it all Together - Creating Your Plan & Resource Fair"
This session will focus on the importance of employment. It will look at how the employment services systems works, and include real life stories and examples of employment success stories from Clark County.
Interested in learning more?
Clark County Community Services