Kitsap county Transition Services
Ashley's school to work journey
Ashley has big plans for her future and wanted to find a job to help achieve her dreams. When she came to Easterseals Workforce Development as a School to Work client, we constructed an individualized employment plan and helped Ashely secure interviews at multiple businesses in the area. One of those businesses, Poulsbo Inn & Suites, was very interested in meeting with Ashley and had an opening for a housekeeper.
We helped Ashley with interview prep (how to dress, updating a resume, and sample interview questions) and she took over from there. Ashley headed to her interview—resume in hand—and nailed it! Now, she works 3 days a week as a housekeeper at Poulsbo Inn and loves her job.
Easterseals Workforce Development in Silverdale sees a paid job for a person with a disability as the cornerstone of self-reliance and independence. We work with employers and employees to transcend workplace barriers and give people with disabilities the tools to maintain employment and advance their careers.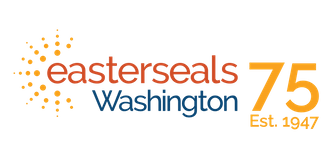 Recently, Ashley met with her Employment Consultant, Alethia Acosta, for a Q&A about her new job, her favorite hobbies, and everything in between.
Alethia: What do you like most about your job?
Ashley: It's fun, cleaning the rooms.
Alethia: What are some of your daily tasks at work?
Ashley: Making the beds, cleaning the bathrooms, and vacuuming.
Alethia: What did you do to prepare for your interview?
Ashley: We worked on how to look nice, talk professionally, and updated my resume.
Alethia: Where do you see yourself in the future?
Ashley: Getting married and having kids.
Alethia: Where else do you want to work?
Ashley: NCIS television show as an actress. I'm Rocky's biggest fan!
Alethia: What are some things you enjoy doing outside of work? Any hobbies?
Ashley: I enjoy coloring, singing, dancing, and exercising. Some of my hobbies are learning about history and dinosaurs.
Alethia: Do you enjoy working at Poulsbo Inn?
Ashley: Yes, it is very cool and I'm learning a lot!