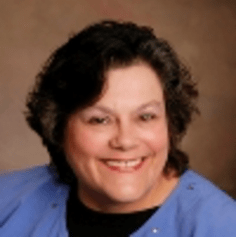 Ms. Brandt has been CEO of AtWork! since August of 2006. She has led the organization through an evolutionary transformation to change the way people with developmental disabilities get and retain jobs in community businesses. With over 40 years of experience, Ms. Brandt has developed an innovative board of directors, new funding streams, and a dynamic staff team that is changing the face of employment in Washington State and beyond. AtWork! has changed from an organization focused on providing sheltered workshop services to a leader in customized and integrated employment. Ms. Brandt's vision and passion are fueled by her unfailing belief that everyone has the capacity to work in community settings that are inclusive and to earn at least minimum wage.
Ms. Brandt is a dynamic and thought-provoking presenter and speaker. She provides candid, humorous, and practical insights into change management, employment first implementation, and building organizational capacity. Personal experience, inspiring success stories, coupled with practical tools and techniques equip her audience with renewed motivation, a new vision and strategies for the future.
Ms. Brandt has served on a variety of local and state workgroups and policy task forces. She is Past President of the Issaquah Kiwanis Club and also Past President of the Community Employment Alliance. She is currently Vice President of the board for CONNECT Supply Chain.
AtWork!  |  1935 152nd PL NE, Bellevue, WA. 98007
Chris Brandt, CEO
[email protected]
425-274-4001